What do you love most about being a foodie? Is it shopping for ingredients, doing the meal preparation, the cooking itself, or just eating the food? Most of the foodies I know love all these steps in the process of preparing meals for themselves and their loved ones, but I have to admit that I enjoy eating most. I see shopping a chore, meal preparation a drudge, and cooking—well, let's just say that I fried an egg and burned it.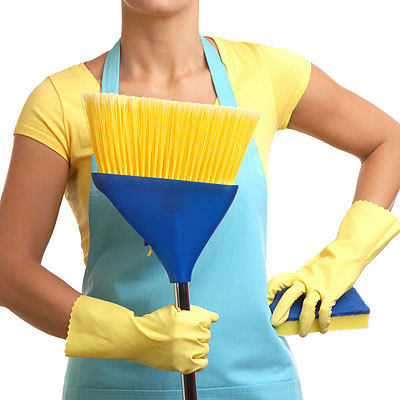 Of course, being an adventuring foodie, I relish the challenge of food preparation. Come 2012, part of my New Year's resolution is to take cooking classes, especially in the dishes that I love to eat—Thai, Vietnamese, and Italian. Filipino dishes are easy; we don't use a lot of spices and I can always observe the kitchen people coming up with our everyday fare.
However, there's one thing I don't really like: and that's the clean-up afterwards! From washing the dishes to making the kitchen spotless; I dread it so much. I appreciate it though that my boyfriend is the perfect guy any woman can have. He helps out afterwards, taking charge to make the kitchen spotless again.
For those who don't have such great men in their lives, why not hire a maid or contact professional cleaners? You only need to go online and specify your cleaning needs, and presto! You'll have a clean house soon enough. Their maids are professional cleaners, so no need to worry about quality or security issues.
I wish they had something like that here. My house needs cleaning, and fast!